Social Research
Corporate Image Test
Family Planning NSW
2012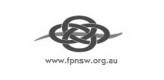 BRIEF
Family Planning NSW was looking to upgrade its logo, to be used on all of its communications, including brochures, signs and website.
The organisation wished to test three new logo designs with its target audience, to determine which would be best received.
APPROACH
An online survey was sent to all members of Family Planning NSW.  The survey was designed using QuestionPro, a professional online survey tool that enabled the three logos to be tested in a random combination of order, to avoid bias.
A survey report was prepared that discusses the attributes of each logo in detail, including the associations evoked, and the image portrayed.  The preferred logo was presented and discussed.
Back to Social Research Projects