Evaluation
Evaluation of Penrith Progression: A Plan for Action
Penrith City Council
2019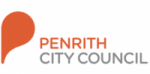 BRIEF
The Penrith Progression Plan: A Plan for Action (2015) is a non-statutory land use planning strategy for the Penrith City Centre. The Plan was developed in 2014 in a collaborative way between Penrith City Council and major partners including the Penrith Business Alliance and more than 640 individuals and 160 organisations.
NSF Consulting was commissioned by Penrith City Council to conduct an evaluation to understand the successes, limitations and opportunities for future prioritisation of economic development initiatives in the Penrith City Centre and Greater Penrith Area. This included assessing the work undertaken by Council against the outcomes and actions in the Plan, evaluating the Plan's readability, identifying lessons learned, and identifying emerging issues and areas that require increased focus in the next four years.
A combined Process and Impact evaluation was conducted. The Process evaluation examined the implementation of the Plan, its delivery, activities, actions and procedures. The Impact evaluation assessed the effectiveness of the Plan in its effort to produce changes as intended for the Penrith community and key stakeholders.
APPROACH
Evaluation tasks included a desktop review of the status of delivery of all 100 Actions, in-depth interviews with 13 key internal Council stakeholders, status updates from Council Managers and a focus group with eight internal Council stakeholders to explore the future direction of the Plan in light of Council's commitments and priorities.
We prepared a Report that detailed the evaluation findings and made recommendations for the future direction of the Plan in the context of the major cross-government collaborations and significant infrastructure commitments of 2018.
Back to Evaluation Projects