Evaluation
Evaluation of Rail Trails in NSW
Department of Regional NSW
2021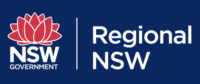 BRIEF
Rail Trails are disused rail corridors that have been repurposed for recreational use, predominantly for people wishing to ride bicycles or hike. Rail Trails have been delivered throughout Australia for a number of years.
NSF Consulting was engaged by the Department of Regional NSW to evaluate two NSW pilot Rail Trail projects. The aim of the evaluation was to learn what has worked and what may need to be done differently in the delivery of future Rail Trail Projects in NSW.
APPROACH
We conducted consultation with key stakeholder groups in the two pilot sites of Tumbarumba and Murwillumbah, at both ends of the state, as well as remote consultation with a range of other stakeholders. We designed a range of key evaluation questions according to the relevant criteria of merit.
We prepared a strategic Evaluation Report that included strategic recommendations that were then used by CRED Consulting in their preparation of a strategy for a future operating model.
Back to Evaluation Projects