Social Research
Review of Cross-Pollination Project
CanTeen
2009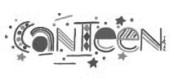 BRIEF
CanTeen and Camp Quality have worked side by side for more than 20 years in the delivery of services and support for children, adolescents and young adults living with cancer.
In 2009 the Boards of the two organisations considered merging the two charities to create a single national organisation.  A review was required to understand the likely implications of this decision.
APPROACH
The review was designed to explore the experience of participants in both organisations and their opinions of the intended merger.  It was also designed to consider how the two organisations could best work together and to explore any likely issues that were likely to arise.
In-depth interviews were conducted with members, staff and volunteers of CanTeen and Camp Quality, as well as an online survey for members.
A report was prepared that discussed the range of issues that were likely to result from the merger and as a result, the Board decided to not merge the two organisations.
Back to Social Research Projects