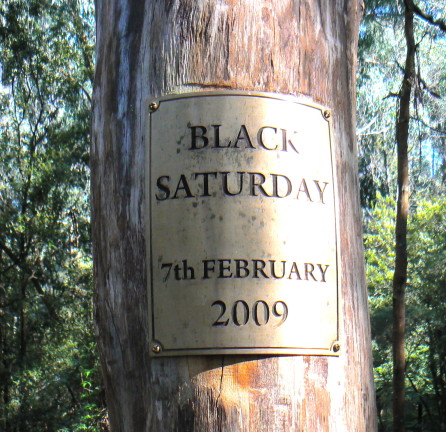 Here in Australia we are living through our longest and most devastating bushfire season we've experienced. The statistics around numbers of affected communities, the extent of habitat and wildlife loss are staggering. The NSW, Victorian and Australian Governments are responding with disaster assistance in a range of forms. Whether that assistance is offered in the form of cash or creative community-building initiatives, there are a number of aspects that are important for the success in the bushfire recovery process.
Following Victoria's Black Saturday bushfires in 2009, the Victorian State Government (then Arts Victoria, now Creative Victoria) rolled out an art-led initiative to galvanise community support and unity. I conducted an evaluation of this initiative, which demonstrated that arts and culture performed an important role in rebuilding bushfire-affected communities. Emerging from the evaluation findings were 5 important lessons; things that should be kept in mind when designing disaster recovery initiatives. This may be a good time to revisit these lessons, given the recovery effort that will lie ahead in 2020 and for many years to come.
1. Grants and support need to be simple
When in a state of trauma, many people are simply unable to think clearly enough to fill in the requisite paperwork to be eligible for a grant. For creative or cultural support initiatives to be successful in a disaster recovery context, the process for applicants must be simple and straightforward.
2. On-the-ground personal support is essential
As part of their art-led recovery initiative, Arts Victoria funded a Project Officer to work in the most greatly impacted areas to provide face-to-face support for affected community members. This was one of the greatest success factors of the initiative as it meant that support could be tailored and targeted in response to individual community needs.
3. The response must be community-driven and inclusive
It is crucial to involve community members in all aspects of decision-making regarding recovery. This will help determine the nature of support they require; whether it be quick response grants for creative initiatives, or funding to go towards building new community connections for long-term outcomes. Top-down solutions that are imposed on communities will not be successful.
4. Existing networks should be utilised
Bushfire recover initiatives are more likely to succeed if linkages and networks already in place are strengthened. These connections may be between community workers, emergency service workers, human services workers (such as Red Cross and Salvation Army), council workers and community service groups. The earlier these networks can be identified and strengthened, the better.
5. Recovery is a long-term game
The evaluation of the Black Saturday bushfire response highlighted the importance of understanding that communities and individuals recover at different rates and there are many stages to recovery. Immediately following a natural disaster of the magnitude we have recently experienced in Australia, there are always going to be immediate financial and other support requirements from affected communities. But sustainable and meaningful support is not just about parachuting in and dropping money into these communities. It is about planning long-term sustainable initiatives that are accompanied by good governance, continuous resourcing and effective leadership.
Although we are still living through the current disaster, it is never too early to consider what will make effective creative support whenever it is needed. The full findings from the evaluation of the Black Saturday creative response can be seen here.
Back to All Posts