New South Wales is currently in the grip of its worst natural disaster in nearly half a century. A state of emergency is in effect across the state.  There are currently 56 fires burning around the state; 12 of which are not contained and three in the Blue Mountains are in danger of merging into one massive blaze.  Hundreds of homes have been lost and one person has lost their life.
Following Victoria's Black Saturday bushfires, the Victorian State Government (Arts Victoria) rolled out an arts-led initiative to galvanise community support and unity.  The arts performed an important role in rebuilding bushfire-affected communities in Victoria, similarly to other more tangible infrastructure projects. The arts were seen to be a powerful medium that allowed people to express what was inexpressible in words. They created a 'caring community' by increasing people's self confidence, contributing to the forming of new communities, bringing order to people's lives, creating living memorials to the bushfires and allowing people to give to others.
The NSW and Australian Governments have announced that disaster assistance will be forthcoming in the wake of this bushfire crisis. It is expected that financial assistance will be offered to families, businesses, farmers and councils.  Whatever the form of assistance, whether it be cash handouts or creative community-rebuilding initiatives, there are a number of aspects that are important for the success in the bushfire recovery process.
1. Speed and simplicity of grants and support
Immediately following a bushfire, members of affected communities have to deal with a great deal of bureaucracy. If creative or financial support initiatives are to be successful, the support must involve a simple process that does not involve a lot of paperwork.
2. On-the-ground personal support
Bushfire recovery initiatives are most likely to success when support on the ground is provided from the beginning. Following the Black Saturday Bushfires, Arts Victoria's funding including the salary of a Project Officer to work in the most greatly impacted areas to work with community members face to face.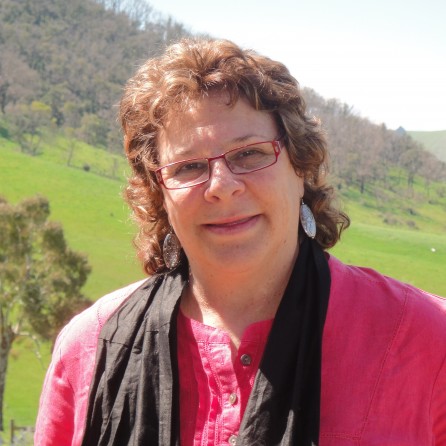 Marilyn Gourley was funded to work as an Arts Recovery Project Officer within the Murrindindi Shire in Victoria following the Black Saturday bushfires. Marilyn's work helping to heal communities was felt on personal, community and state levels.
3. The initiatives are community driven
It is crucial to involve communities in all aspects of decision-making. This will help determine the nature of the support required; whether it be quick response grants for creative projects, or funding to go towards building new community connections for long-term outcomes. The presence of a Project Officer working from within the regions can help projects and initiatives remain community-driven.
4. Inclusiveness
Disaster responses must be designed to be inclusive, not to discriminate, and to encourage participation by all. They should not be contingent on age, gender, background or ability to participate.
5. Utilise existing networks
Bushfire recovery initiatives are more likely to succeed if linkages and networks already in place between community workers, emergency services workers, human services workers (such as Red Cross and Salvation Army), council workers and community service groups are strengthened or supplemented using the disaster-recovery funding.  The earlier these networks can be identified and strengthened, the better.
6. Recognise that people recover at different rates
All communities recover at different rates, as do individuals who are part of those communities. The design of any bushfire recovery initiative needs to acknowledge this and not impose an inflexible time frame on communities to be ready for support or help at a particular time. If a Project Officer is working closely with individuals in affected communities it will be their responsibility to allow people to recover at their own rate and to use whatever form of support suits them.
Conclusion
It may seem premature to be discussing recovery initiatives when fires are still burning throughout NSW.  But the sooner the processes of support can begin the better. Support must be accompanied by good governance, appropriate resourcing (the more continuous the better) and mechanisms for grant recipients to provide feedback and input.  The Victorian State Government showed effective leadership in its support of communities following the Black Saturday bushfires. The full findings from the evaluation of this initiative can be seen here.  Let's hope the NSW bushfires are contained and subside quickly and effectively.  But it is never too early to consider how to support those communities already affected.
Back to All Posts