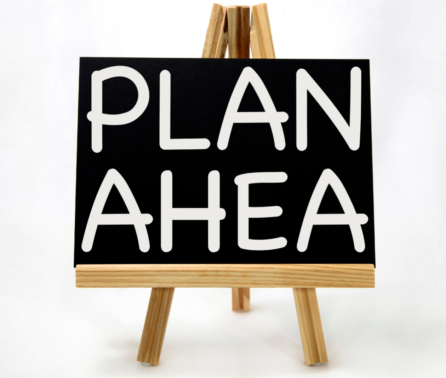 If you work in the delivery of programs, events or initiatives in a sector that has been particularly impacted by COVID—perhaps the arts or cultural sector—it's likely that things have been a little quiet over the past 12 months. You may have been forced to delay the delivery of something new, and budgets may have been tight. Evaluation may be the furthest thing from your mind, with programs not running at capacity.
But in fact, this is the perfect time to think about evaluation and to put plans in place for when activity resumes and you eventually roll out that new strategy or initiative. If you only consider evaluation as an afterthought, your options will be limited in terms of the questions your evaluation may be able to answer.
Here are 4 reasons you should plan your evaluation now, well ahead of time:
You can take measures before and after
If you wish to conduct an evaluation that measures the impact of an intervention on a particularly cohort of beneficiaries, it may be necessary to conduct a pre-test post-test design. In this approach, we take a benchmark measure of something (for example, knowledge, attitudes, wellbeing) before the intervention, then, a post-test with the same group of people afterwards. But for this to be implemented it must be planned early; the pre-test benchmark reading should be taken before the intervention is rolled out.  This can only occur if the evaluation is planned early.
Get in touch if you'd like help setting up pre-test post-test systems
You will collect the right data
When an evaluation is considered as part of the program design, you are able to know what evidence you will be looking for before you start collecting data. You will be cognisant of the evaluation questions you know you'll want to address later—perhaps months down the track—and will consequently be able to set up meaningful monitoring systems to collect relevant data to feed into your evaluation.
Findings can be used in real time to improve your program delivery
Perhaps you want to be in a position to tweak and improve your program as it is being rolled out so that it is constantly being improved. This is what a formative evaluation is designed to do. If you plan it early enough, you can have systems in place to monitor the design and performance of your initiative, which can then feed back into the program in real time, enabling improvements to be made in real time. To conduct a formative evaluation, you need to start now, before your program is delivered.
You will determine and secure resources
If you budget for an evaluation right at the start, as part of your overall program budget, you will be in a better position to plan for the right type of evaluation, with the endorsement of your key stakeholders. Think early about what are you going to need to know about your program. This will determine what data you will need to collect, at what points in the process, and over what period of time. You will be able to budget for the evaluation and ensure that you can have the necessary resources to conduct or outsource it.
In conclusion
There is evidence that Australia's economy is starting to recover. Before you reinstate your plans to deliver programs that were put on hold in 2020, it's a great idea to incorporate your evaluation plan. If you do this now, you'll be in a much better position to evaluate in a robust and meaningful way. If evaluation is considered as an afterthought, it can be really difficult to retrospectively collect the data you need. In the end, an evaluation can only really be as good as the quality of data collected.
If you need help setting up your evaluation and monitoring systems, please get in touch. We can help you set things up to enable you to do most of the work yourself, or we can take the whole process off your hands and conduct full evaluation services for you.
Back to All Posts