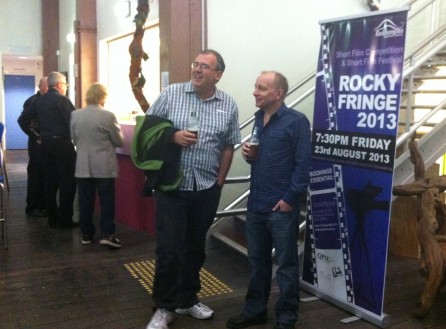 For three days last week a few hundred delegates descended on Rockhampton for Articulate: Queensland Regional Arts and Culture Conference.  It was no coincidence the conference was held in Rockhampton; this region is experiencing a burst of creative activity and energy, with the Creative Capricorn initiative in full swing.
The presentation topics were interesting and varied.  There was considerable talk about the role of the arts in disaster recovery and I contributed to that dialogue in a presentation about ways of measuring the success of arts-led disaster recovery initiatives.  Local ABC radio (ABC Capricornia) interviewed me about my work in this area and about my evaluation of the Creative Capricorn initiative. I will post a link to a podcast of that interview in another post.
I took out four key messages from the conference.
Theme 1 – Partnerships
For the arts and cultural sector in Queensland to be strong and maintain growth, it is important for people to work together.  There are a number of benefits to partnership arrangements, including the considerable pull that collaborative groups can have when applying for funding,  the potential for increasing financial backing of arts bodies, and the contribution that partnerships can make to the growth of cultural tourism in the region.
Theme 2 – Cultural tourism
Visitors to regional areas are looking for unique local experiences. For regional areas to contribute strongly to a growing cultural tourism sector, the location needs to live up to its offer.  It is not about developing a modern logo or tag line, but more about offering a genuine local experience that will generate word of mouth recommendations and return visitation.  The 'wraparound' offer is equally important.  This includes things such as hospitality, transport, food and beverage options, all of which need to be aligned with the cultural offer.
Theme 3 –  Local identity
Arts and culture are powerful tools for tapping into and communicating local stories that contribute to a town's local identity.  Every town and village has its own identity, as well as plenty of powerful personal contemporary and historical stories.  Successful arts and cultural events and initiatives draw heavily on local stories and local identities.
Theme 4 – Language
Language is important and can be powerful.  Language has the potential to help or hinder a town's identity, brand and image.  Lindy Hume, current Artistic Director of Opera Queensland with extensive experience as artistic leader of a number of Australian arts organisations, passionately argued that regional Queensland should use more powerful language to better promote its high standard cultural offering.  The word 'excellent' is rarely used when referring to regional arts, she claimed.  Language is an important consideration to ensure regions are not neglected when it comes to the allocation of funding, and to better align the marketing and positioning of their offering with the high standard of the offering itself.
In conclusion
I think many of the ideas raised at the conference apply to regional Australia more broadly, but there are considerations unique to Queensland. The state's large geographical areas can make collaboration  challenging.  A considerable area of Queensland is subject to regular floods and cyclones, which puts additional stress and strain on communities and arts workers in the regions.
Interestingly, there was little discussion amongst delegates about the upcoming Federal election and impact that was likely to have on regional arts and culture in the state.  This was intriguing, given that Australia Council for the Arts (the cultural arm of the Federal Government) is an important provider of funding for arts-led initiatives in the regions.  Additionally, this Federal seat of Capricornia––historically held consistently by Labor––has become a marginal seat with the retirement of local member Kirsten Livermore.  But regardless of which way this seat swings in the election, there is always the consistent figurehead of the fibreglass bull to keep the community on its toes.  Thanks for a great few days, Rocky!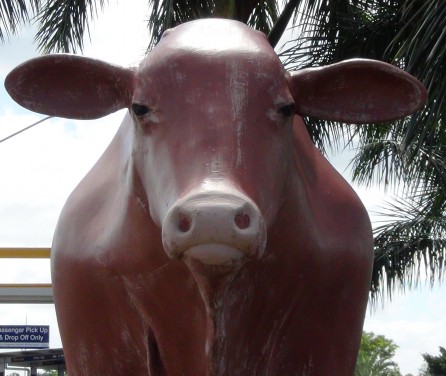 Back to All Posts