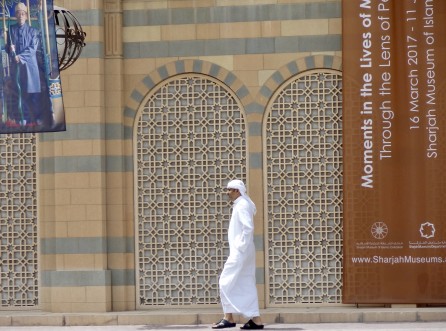 I've just returned from Sharjah, UAE. My first impression of Sharjah was that of a sprawling congested metropolis that felt like a satellite city of Dubai. But then I found the heritage and arts precinct and realised that this city had an identity of its own.
Sharjah's cultural precinct comprises a group of 16 museums and galleries all within walking distance, situated in a few blocks along the Majarrah Waterfront area. They include the Sharjah Art Museum, Sharjah Calligraphy Museum, Sharjah Museum of Islamic Civilisation and Sharjah Heritage Museum, among others.
Sharjah's heritage and arts precinct works. It works for the following reasons:
Accessibility
With all cultural venues being so close to each other, it is possible to see them all on foot. Their close proximity creates quite a cultural ambiance to the area and creates a clearly defined cultural precinct.
Architectural gems
Many of the museums and galleries within the cultural precinct are beautiful examples of classic Islamic architecture. The Sharjah Museum of Islamic Civilisation was a particular highlight. It is a building transformed from an old souk (indoor market) to a state-of-the-art cultural venue. The Museum has sensitively incorporated beautiful Islamic architectural details, without losing sight of the grandiosity of the large scale within which the details sit.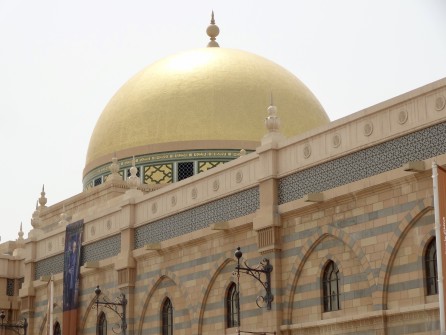 Quality of exhibitions
Having opened in 2008, the Sharjah Museum of Islamic Civilisation houses more than 5000 beautiful Islamic artefacts from all over the Islamic world. It caters for a discerning international and local audience, and does so by displaying, interpreting and showcasing collections in an engaging and varied way. The Sharjah Art Museum is a key venue for the Sharjah Biennial and other international Islamic cultural festivals. It houses permanent and temporary displays by prominent local and international artists, and utilises its vast exhibition spaces well.
Consistent governance and branding
The galleries and museums that make up Sharjah's cultural precinct are all managed by the Sharjah Museums Department. This overarching body aims to use the collective venues as a way of encouraging Sharjah to become a cultural beacon of the region, delivering a consistent and high standard of collections and to contribute to Sharjah's cultural life now and into the future. This vision has clearly been adopted across its myriad of venues, through consistent signage, wayfinding and branding.
Sharjah's cultural precinct was a delight to see, and its example should be drawn on. This precinct demonstrates how a 'family of museums' (a term coined by the government department) can all work to enhance each other's standing, and together contribute to the region's cultural heritage. The precinct successfully welcomes, encourages and engages visitors.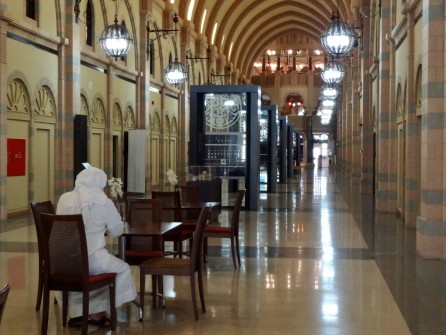 Back to All Posts